---
This page will be used to share Reviews as they are received.
Click on the image below to read Tegan's review.

This review has been written by Carolyn Hull.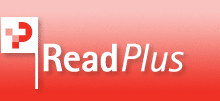 Chelse Lee Smith from Moments a Day wrote this review

Joe Williams, boxer, former NRL player, father and now motivational speaker said about the book
"Wow, yr book hits the nail on the head - twice in a single hit!!! So good!!!" This beautiful review by Kathy Coller appeared in the newsletter for the Australian College of Mental Health Nurses (ACMHN)
It's a hardcopy magazine so I've included the review for you to read below.
It is with pleasure that I was given the opportunity to read and review Nina Mitchell's self-published story book written for parents to read to children, called "My Mum has Depression".

At any one time in Australia, one in five young people live in a household where a parent suffers from a mental health condition, such as depression and the impact on parenting capacity can be significant. One of the key elements on parenting when the adult has a mental illness is to talk to children about it. Research demonstrates that age appropriate discussion about depression with children often helps them to cope much better.
Depression is often difficult to put into words a child can understand. In response to this, Nina's book is short, succinct and contains simple word illustrations. Nina explains that she wants her children to comprehend what depression is like, and understand that they can have a therapeutic role to play in her wellbeing. She also wants other consumers with a lived experience to benefit from her simple word and picture messages.
Young children cannot explain complex emotions easily, and may have difficulty understanding words of a dark nature such as sadness or depression. Often a direct discussion about feelings is confronting and difficult for a child to take on board. The illustrations in this book by Piet van Rosmalen are brightly coloured caricatures of mum and child featured on nearly all of the 28 pages. They are simple drawings with colours that depict the emotion spoken about. The author describes to her child exactly what it feels like to have depression and her clever use of metaphors are excellent.
Many parents find it difficult to talk about their emotional health with their children, in language that their children can understand. Abstract concepts can appear too complicated to explain. However, by describing depression like " it feels like falling into a dark hole, that never stops" , coupled together with two perfect illustrations one of the child looking into the hole for where mum has fallen, and the other of mum in the act of falling, can give a child a better understanding, and the opportunity to feel empathy.
By discussing the concept of depression akin to "raining inside her head" the child thinks that one needs an umbrella of protection. This too is beautifully illustrated with 2 drawings. Nina describes the feeling of having the colour sucked out of her so that her world is more of a monochrome. The illustration shows a rain cloud sucking the colourful rainbow of life out of mum, with her now being monochromatic . This hardly looks appealing to the child who identifies with all things bright, playful and colourful. Nina goes on to describe the busy activity of her mind with the illustration of "a million parrots squawking, but none of them listening".
Mum is not having an easy time and this opens the door to the next subject of the child's perception of the impact of parental mental health on him. "Sometimes I feel sad because mum is so sad." This sentence opens a discussion regarding childhood emotions. Children often have difficulty putting their feelings into words. Toddlers and pre-schoolers will often rely on their parents to comfort them, and talk about the child's emotions.
Mum has said that the child, simply by being there, can add colour to her day and make her smile again. Mum calls the child her "rainbow". Mum has empowered the child by affirming the positive gestures of hugs - "mum likes it". The illustration shows the transformation in mum's facial expression change from the former sad face into a happier face, and mum's arms wrapped around her child in a loving embrace. It is a win/win situation, as both parties are momentarily transformed.

Nina's wonderful book illustrates the key issue that whilst depression is really hard for mum, and the sadness impacts on the child, it is also reassuring to see the positive impact the child's mere presence has on mum's recovery process.